Technology has been reshaping both hard and soft services for years, but COVID-19 has accelerated that process. Owners and managers of larger portfolios tend to be early tech adopters—passing the efficiency and effectiveness on to their customers—but in a post-COVID world, SMBs and late adopters are finding themselves moving to CAFM systems to meet new regulations and tenant expectations. While new FM tools and adoption rates will vary from property to property, the overall result will be a bigger injection of digital tools and automation software into the FM toolbox because of COVID-19. Here are the biggest tech trends in the "new normal" of post-COVID facility management.
Workspace Management Systems
Social distancing requirements have foregrounded the need for workspace management. While some workers are eager to return to the office, others are hesitant, fearing infection. Managers from hospitals to highrises are pondering the best ways to keep occupants safe while avoiding costly building redesigns. Workspace management software will be a cost-effective solution to help this process. These specialized apps work with your BIM software to provide an overview of your entire portfolio's floor plan. More importantly, they let you easily reconstruct spaces and experiment with new seating arrangements and easily identify and upcycle wasted space.
Coworking Space Tools
Hybrid work models are a growing trend in the post-pandemic workplace. In the U.S. 52% of workers now say they prefer splitting their work between home and the office, according to a 2021 study. Coworking office spaces are likely to fill the demand for more flexible, hybrid workspaces that accommodate workers moving in and out of the office. These shared spaces let workers save money by splitting the costs of rent, utilities, equipment and the like. Scheduling software for conference rooms and flexible workstations are essential for efficient resource utilization. Coworkers also need group calendars for planning shared events, and tenants can easily split utility costs by adopting an automated after-hours HVAC booking app.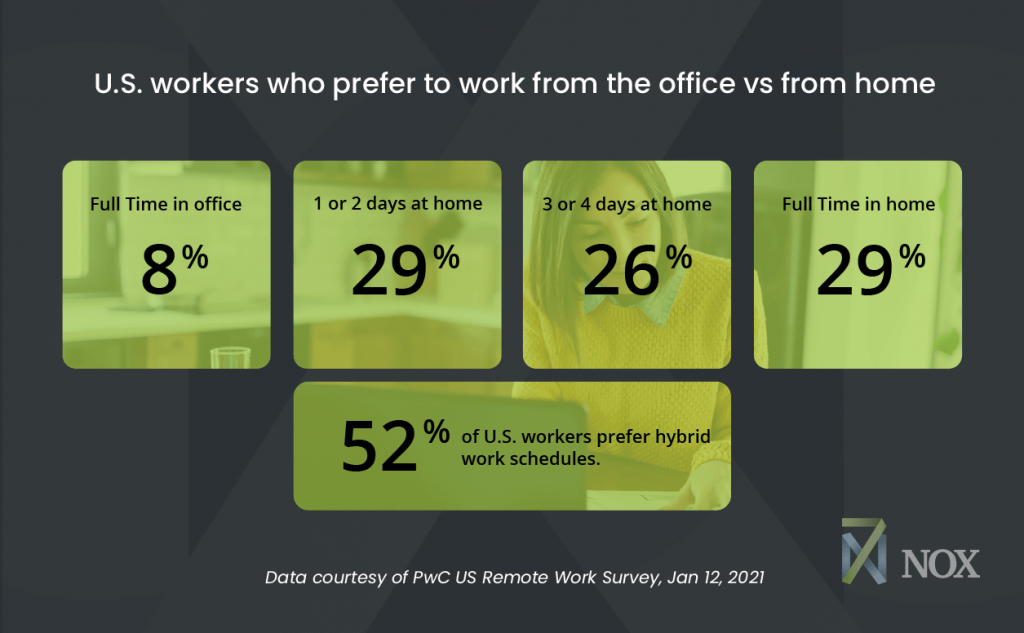 Touchless Entry
To reduce cross contamination FMs will adopt more technologies that eliminate the touching of shared surfaces. Touchless visitor management systems like scanners, mobile apps or voice recognition help minimize contact with reception and kiosks. Instead of encountering a real person, visitors can scan a QR code with their smartphone or use a sign in app to gain building access. Hosts are then notified via email, SMS or voice call. Concerns around contamination are also pushing adoption of biometrics like voice and face recognition, which ensure more security and accuracy.
Occupancy Management
Occupancy management is a must for ensuring the safety and security of your customers and complying with thresholds. For large portfolios with hundreds of entry points, stationing personnel at entries and exits is costly and inaccurate. Plus, it places them in closer physical contact with others, which defeats the purpose. Instead, FMs are choosing occupancy software to manage visitor flow, which when integrated with touchless entry systems, provides an added value—occupancy tracking. By tracking occupants' smartphones via bluetooth, FMs can run reports on total occupancy or filter by specific floor, zone or entry point.
Conclusion
Humans are the major "problem" when it comes to spreading viruses and worsening pandemics. Therefore, it's not surprising that most of these post-COVID tech trends deal with the monitoring and management of human behavior. Yes, improving building ventilation is still important, as is ensuring sanitized surfaces and properly trained janitorial services. But, it's the management of human behavior, the creation of safe communal spaces and the adoption of touchless tech that will bring the most security and best ROI. Still, monitoring of employees inevitably runs into privacy issues, and push back from unions and advocacy groups is (understandably) expected. To this end, FMs will need to balance privacy rights for the individual with the safety needs of the group in the future.