Facilities managers must master many skills to be effective. Communication, multi-tasking, technical knowledge, and resilience to name a few. But in a market disrupted by pandemics, climate change, tech innovations and new regulations, knowing how to prepare for the future can be a challenge. To narrow things down, we asked FM experts in both education and the private sector to give us their perspectives on what skills FMs should be shoring up now for the future. What we found was not just a focus on new tech, but a good mixture of hard and soft skills, with the latter leaning heavily on communication.  
1. Innovation Awareness
Tech tools for FMs are growing steadily, with an expanding list of digital solutions for BMS, CAFM, CMMS and energy management. The 2018 Global FM Market Report reports cloud-based services and anything-as-a-Service (XaaS) models will be two major trends moving into 2025. In short, the complete digitalisation of building management is fast approaching.
While digitalisation and automation produce more accurate building data and save time, such a dynamic tech landscape requires FMs to stay savvy about new tech. Dr. Eziaku Onyeizu Rasheed, a Senior Lecturer at Massey University, explains:
"Since the start of the Facilities Management profession, the FM's role has evolved from the technical maintenance of building systems to more proactive, digitalisation of building management. So, FMs need to upskill to be conversant with the associated technological innovations."
The struggle to keep up is putting pressure on already over-extended FMs. However, resources like online courses, industry blogs, workshops, conferences and FM organisations help fill knowledge gaps with the least time investment.
2. Perspective-Taking
In psychology, perspective-taking is the ability to perceive a situation or understand a concept from another person's point of view. It's a key personality trait for FMs who must manage many stakeholders and consider different perspectives. And with the pandemic and changing workspaces disrupting normal routines, FMs must adapt quickly. Adopting another's perspective can facilitate that change quicker and easier.
"You need the ability to adapt your ideas with those of others," Rasheed explains, "and to be aware that there are different views of particular issues and topics." Her point is well taken: consensus and compromise first demands an accurate understanding of another's stake in the situation.
Phoenix Lavin, a Design and Construction Interface Manager at Programmed, agrees. Lavin is a veteran FM who's honed her skills of perspective-taking. She suggests the first step is tackling one's own unconscious bias:
"We all bring a perspective to the table that's informed by our ethnicity, race, socio-economic status and education level. These biases often 'blind' us to how others see issues." she explains.
So how do you overcome unconscious biases? You don't completely. It's something to be managed rather than "cured." However, for Lavin part of the answer is creating meaningful connections with others. Connections force us to see others as individuals rather than obstacles. "We can't always know what's happening with our audiences' viewpoints," she explains. "We can't know how they got there, or how they take in information. But what we can do is create connections, and from that understanding."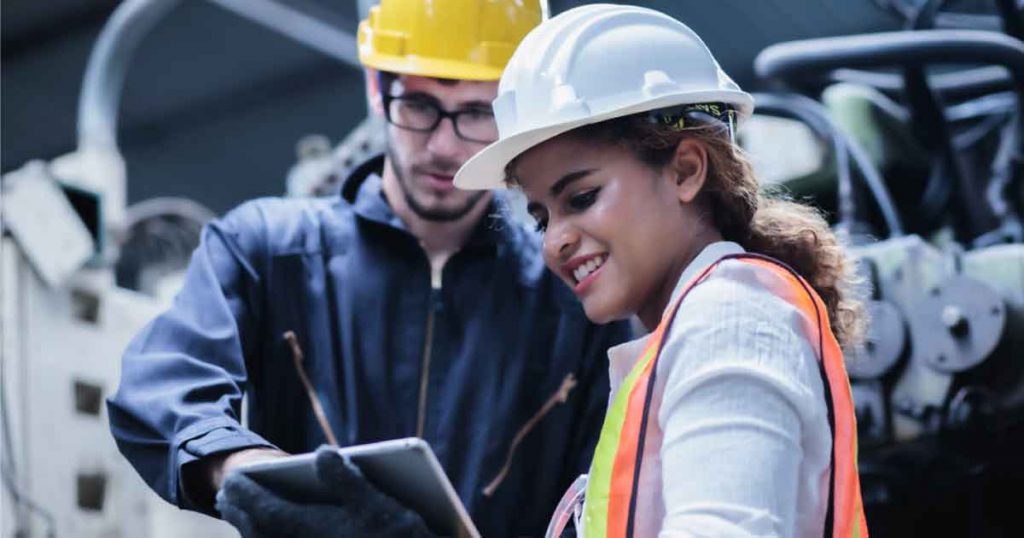 3. Building Systems Basics
Modern building management systems now automate much of the reporting, scheduling and monitoring for FMs. But today's property managers still need a basic understanding of hard building systems for proper asset management.
Gas, plumbing, HVAC, electrical, and fire safety are each complex systems in their own right, but today's smart building technology is integrating each into a larger, connected whole. FMs must manage the complexity of these connections, which begins with a good foundation in technical knowledge.
Technical knowledge has even more value today, given the break-neck pace of technological and environmental changes. Rasheed highlights the importance of technical skills. "While their role has expanded to include the importance of soft skills," she states, "today's FMs still require technical knowledge to successfully navigate the complexities of the profession, especially in emergency situations." A foundation in technical knowledge is an effective stopgap against the uncertainties of global warming, cybersecurity threats, pandemics and an evolving workplace.
4. Communicating to Influence
All facilities managers need a deep understanding of communication. They tackle everything from delivering bad news on a CAPEX project to breaking down a technical topic for end-users. "What makes a good FM," says Lavin, "is the ability to take information, process it, and then deliver it in a way that's understood by your audience."
It's a straightforward notion, but Lavin explains there's a deeper complexity to effective communication than simply sending and receiving messages:
"Effective communicators also seek to influence," she says. "They ask: What is it I want my communication to do? Where am I driving people? I do a lot of organisation transition and change management. Sometimes that change is painful. I have to move an organisation away from the trainwreck they're heading towards, and there's a bit of grief and disruption."
Lavin's "soft landing" approach helps build inclusion and influence. "Soft landings are when we take the time to introduce people to change," she explains. "And rather than leaving people feeling like change is being forced on them, it's about how they can see themselves in this new building/facilities and how they feel engaged and part of the build and operation process.
"I've got to gently move you around here so you barely realise you're going around the corner, and then voila! All of sudden now it's your idea not mine. That's the influencing component of good communication."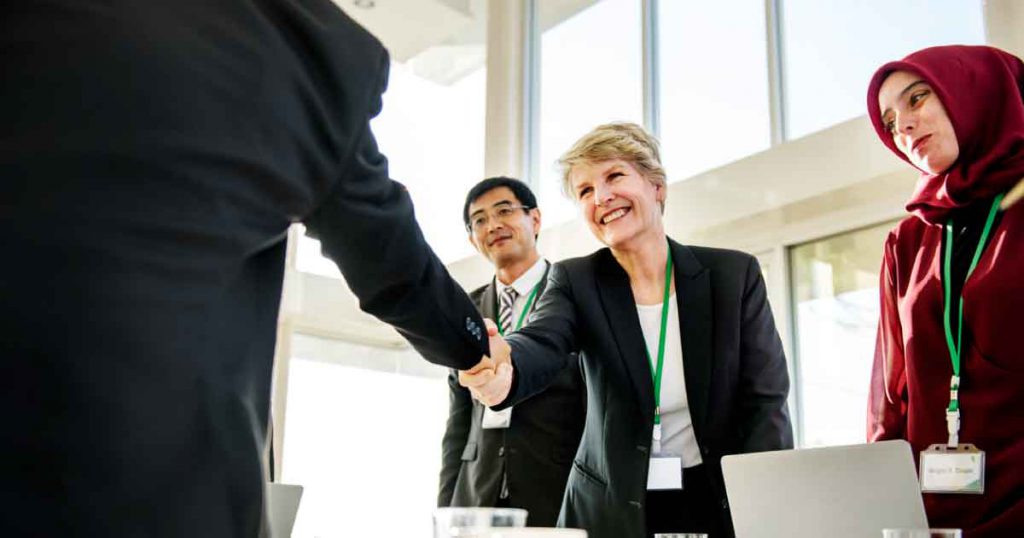 5. Communicating to Build Credibility
Lavin adds that good communicators also work hard to establish their credibility, which takes more than just demonstrating your expertise on a subject. Sometimes it requires changing someone's perspective of a situation or showing their non-expertise.
"It's hard to create credibility in a job that people feel they can do themselves. With soft services, for example, everyone thinks they can do it. No one thinks there's any technical know-how or planning in these things. It's a bit like painting your house. Everyone feels they can paint their own house because they see people do it on TV…that is, until they go to do it."
Lavin suggests overcoming these types of biases by reframing the situation. "You may come up against someone who says: I just don't believe it takes two hours to vacuum a room. So, I ask them 'How did you get to this idea?' and they say, I compared it to vacuuming my own house.' I ask, How often do you vacuum your house? and they say, Once a week. I say, "Well, how about I get the cleaners on your floor just to vacuum once a week for the next month. We'll still pay them the same. Then you tell me how your physical environment feels to work in after a month.' So far, no one's taken me up on the offer."
6. Adaptability
If FMs had a master soft skill, it would be adaptability. Like the buildings we manage, we like to think of our processes, habits and personalities as strong, immovable, structures that produce predictable outcomes. And while the work of facilities management has always required a certain level of nuance and flexibility, those personal qualities are in higher demand today. Pandemics, building tech, governmental regulations, flexible workstations and artificial intelligence are disrupting the management of built environments.
What's more, the rate of change is faster than the production of new FMs, so continual education and adaptability are certainties for anyone looking to make a long-term career in facilities management. "Our ideas and practices cannot always be repeated," Rasheed explains, "but we should adapt them to the prevailing nature of events. FM practice must adapt to accommodate these changes and remain relevant to organisations.